Class-1 Sound Level Meter With 11 & 13 Octave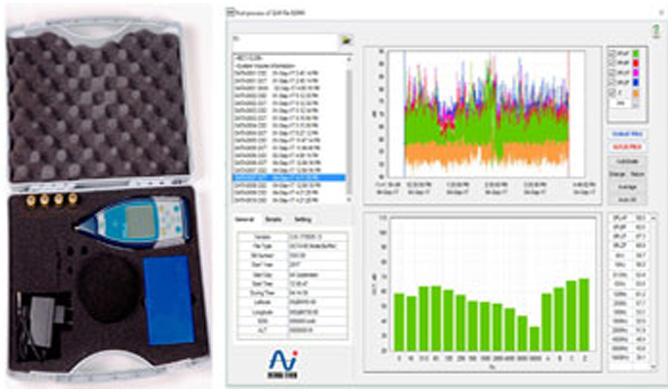 Business Type
Manufacturer, Exporter, Supplier, Retailer, Wholesaler, Trader, Distributor, Importer
Model
BSWA 308
Frequency Range
10Hz-20kHz
Resolution
24 Bits
Click to view more
Product Details
Accuracy
Class 1 / Type 1
Microphone
MPA231T: 1/2 inch pre-polarized measurement microphone
Analog Output
AC (max 5VRMS output), DC (10mV/dB), RS-232 serial interface and USB Virtual serial port
Power Supply
4x1.5V alkaline batteries (LR6/AA/AM3)
Dimension
W70 x H300 x D36
The BSWA 308 is a digital sound level meter that complies with the IEC61672 Class.This instrument is the basic model of BSWA 300 series. The use of high precision 24Bits AD converter makes the instrument to bea ideal choose for performing many kinds of measurement tasks, forexample in environmental noise, vehicle noise and industrial application.A main interface can display most useful information of the instrument states and basic noise result. In addition, there is a three profiles interface display independently result that measured in parallel. All profiles can be defined different filters (A,C,Z) and detector time constants (Impulse, Fast and Slow).
Features
1/1 Octave in accordance with IEC61260-1:2014 and ANSI S1.11-2004
Conforms to IEC61672-1 Class 1, IEC60531 Type 1, GB/T3785-1985 Class 1, GB/T17181-1997 Class 1
A & C Weighting
100dB dynamic range
Three profiles display
Looking for "
Class-1 Sound Level Meter With 11 & 13 Octave

" ?